September 20, 2017
Maltese Falcon goes domeless with Kymeta
BY TIM THOMAS
18 SEP 2017
VIPs can register to see the system on board Maltese Falcon and White Rose of Drachs during the Monaco Yacht Show…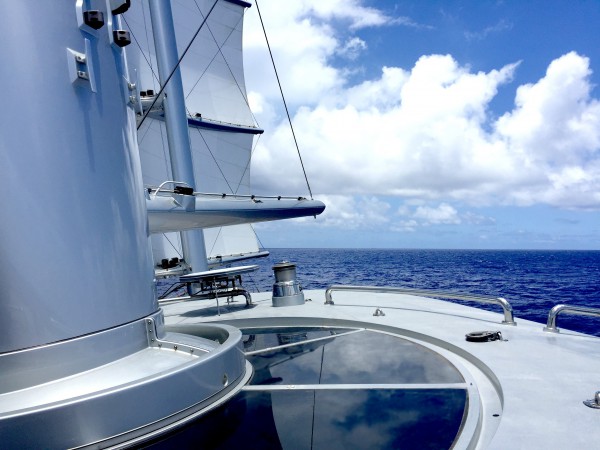 Following on from the news last week of the successful sea trials of Kymeta's KyWay flat panel satcomms solution aboard motor yacht White Rose of Drachs, Kymeta and e3 Systems have released details of further testing that was conducted over four months aboard Maltese Falcon. It marks another significant step for the mTenna metamaterials flat panels, with the iconic 88m yacht effectively being the first sailing yacht to employ the technology.
With sailing yachts in particular, conventional satellite antennas and domes can present significant challenges. Shadowing from the masts and sails, the tendency to heel when underway, multi-axial movement and the relative lack of decent mounting points all mean that conventional systems can occasionally fall short. Using flat panels would potentially enable Maltese Falcon to remove its domes completely, which currently sit atop a forward mast located on the foredeck.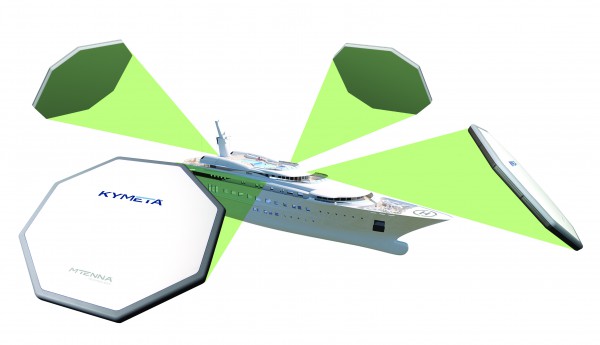 Kymeta's KyWay flat panels use metamaterials technology and electronically steerable beams to acquire and track satellites across the sky, removing the need for large, gyroscopically stabilised apertures that are ubiquitous across today's global superyacht fleet. In addition, Kymeta is planning to launch the panels with its KALO internet access services, which will be powered by the IntelsatOne Flex for Maritime service.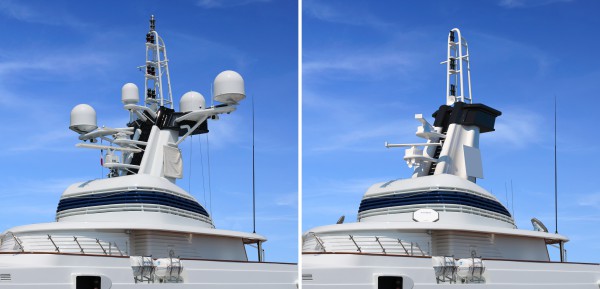 Kymeta and e3 Systems worked with the executive management, the captain and the IT manager of Maltese Falcon to perform the trials, which started in the Caribbean and which are still ongoing. "We were thrilled to partner with Kymeta on this sea trial because connectivity is critical on the water," says Nikolaos Leontitsis, captain of Maltese Falcon. "Kymeta's consistent connection allows us to maximize the use of the Falcon's sophisticated onboard network, and to offer our guests and crew cutting edge communications and internet service together with the latest in on-demand entertainment options."
Read more at SuperyachtNews